Microsoft Visual Studio 2019 Professional
FULL VERSION WITH UNLIMITED DURATION OF USE
ONE-TIME PURCHASE / NO SUBSCRIPTION
PRODUCT KEY AND DOWNLOAD LINK WITHIN SECONDS
DIRECT DOWNLOAD FROM MICROSOFT
WORKS WITH WINDOWS 10 OR NEWER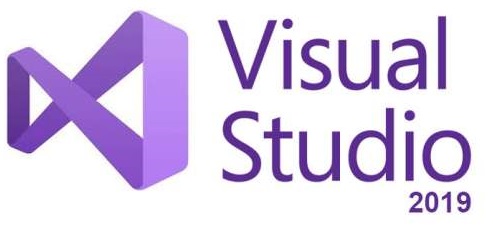 Microsoft Visual Studio 2019 Professional is a development environment that is ideal for the work of independent developers and programmers in small and medium-sized companies. They can write software solutions for almost all common platforms. Visual Studio 2019 Professional supports you with numerous tools. These build on the tools introduced in previous versions of Visual Studio. Microsoft has supplemented and optimized these.
Visual Studio is designed to write native apps for the Windows, iOS and Android platforms. In the Microsoft Visual Studio 2019 Professional version, the developers are supported by "IntelliCode". The tool is artificial intelligence that was specially created for use by programmers. The tool quickly recognizes what the developer wants to create. It points out programming errors and makes suggestions as to what the code could look like. Many careless mistakes are avoided by the clever tool in Visual Studio 2019 Professional.
App programming has long since become a team sport. Developers work together on a project. Visual Studio 2019 Professional is ideally prepared for this. For example, the Code Lens tool is on board. This highlights any changes in the code immediately. Team members are immediately informed who has added, removed or changed what and in what form. These hints from Visual Studio can be very valuable, especially when debugging and in the interests of simplifying communication between those involved.
---
Frequently Asked Questions (FAQ)
---
What do I get with my purchase?
We provide you a genuine Microsoft product key including a detailed download description, which enables you to download and activate the software directly from Microsoft's website. Our product keys are 100% genuine and always checked for authenticity.
How do I receive my product key?
Your product key will be delivered digitally via email immediately and automatically after payment by our shopping system.
Is my purchase protected and how am I covered?
Your purchase is always protected by PayPal Buyer Protection. If an item doesn't arrive or is significantly not as described, PayPal Buyer Protection ensures that you get your money back.
What if I need help?
We provide activation and installation support with all purchases. Contact us and we will assist you immediately.
How do I download, install and activate my product?
Please have a look at our Download & Activation Guides overview.
What is the difference between Office 2016/2019/2021 and Office/Microsoft 365?
Office 2016, Office 2019 and Office 2021, suites are available as a one-time purchase for use on a single or 5 PC's. Office 365 is a cloud based subscription from Microsoft with a monthly or annual fee.
Can I use the software on a Mac?
Our products are for Windows PC's only. They are not compatible with Apple devices. The only exceptions are Microsoft Office 2016 Home & Business for Mac, Microsoft Office 2019 Home & Business for Mac and and Microsoft Office 2021 Home & Business for Mac.
---